Jimmie Johnson will not retire from racing when he leaves the NASCAR Cup Series at the end of the 2020 season, although he has ruled out an IndyCar switch.
The seven-time Cup Series champion, who has 83 wins to his name, announced on Wednesday he will leave the #48 Hendrick Motorsports squad at the end of next season.
Johnson started his Cup Series career in 2001 with the same team, and has only competed in select sportscar outings, including the Daytona 24 Hours, away from his Cup commitments.
He has driven other machinery, most recently in a car swap with Fernando Alonso last year in which he drove a 2013 McLaren MP4-28.
Despite confirming his NASCAR retirement would not be the end of his racing career, 44-year-old Johnson said he has not thought about other categories since the announcement.
"This is not a retirement from driving race cars," Johnson said.
"This is slowing down from 38 weekends a year and you certainly know the stress and pressure, that grind that it takes."
He added: "I would come back and drive Cup cars for Rick [Hendrick], without a doubt, all options are open, honestly, except IndyCar and fast ovals."
Johnson said he has not been in touch with any teams in any other categories and, when asked if he favoured any category above another, replied: "No, nothing now. I haven't even thought about it."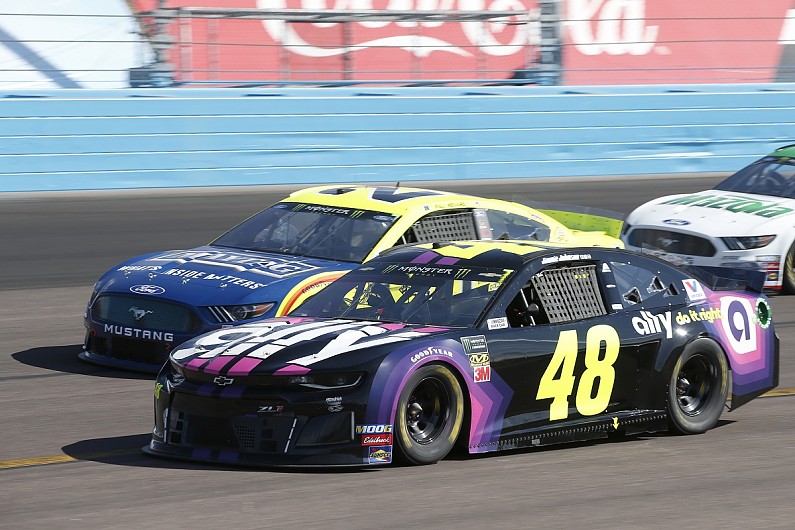 With one year left of Cup competition, Johnson said his focus was on ending his winless streak, which stretches over two years, and reaching the final four of next year's championship.
"If you're in that championship four, at Phoenix now, you've got a shot," he said. "And that is absolutely the goal for next year.
"I have the fire. Our team is getting stronger.
"I think Hendrick Motorsports as a whole; we've had a great evolution through the course of 2019.
"We have some new things coming our way for 2020. And just pulling back and looking at the opportunity this company has in 2020, and then myself, with it being my final full-time year, that's a special opportunity."
Johnson insisted his winless streak had not played a part in his decision to retire, adding: "Truthfully, it had very little implication on me making this decision."