Renault Formula 1 boss Cyril Abiteboul says his team has no answer as to why it consistently trails its customer squad McLaren in qualifying this season.
McLaren has had at least one car start higher on the grid than a Renault in 15 of the 19 races so far this season.
Fifth-placed Renault is currently 38 points behind McLaren in fourth in the constructors' championship with just two races left this season.
Renault had targeted fourth and closing the gap on F1's leading three teams ahead of the current campaign but has struggled to maximise its car and a much-heralded upgrade package for the French Grand Prix did not produce a significant upswing.
"They [McLaren] are way faster than us on Saturday in qualifying, at least half a second, but on Sundays for some reason we are much closer and better than them actually," Abiteboul told Autosport.
"It was the case in the USA, in Mexico and it was also the case in Suzuka, even though it was not so visible because of the starting position and strategy, and also what happened after the race.
"So we know where to focus. But having said, we know that qualifying is where the actual pace and limitation of the car are shown.
"Our car has fundamentally some characteristics that are not pleasant when you are pushing it to the maximum. But in the race, when you are starting to manage, then things are much nicer."
Daniel Ricciardo added that the McLaren seemed to be an easier car to extract performance from compared to the Renault.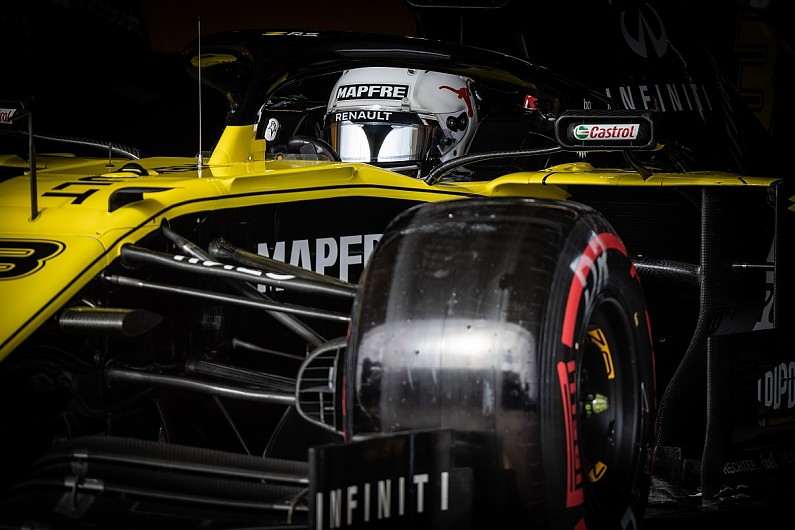 "If I watch the onboards, I do feel like if I look at McLaren they seem to be able to get the lap time out of the car a bit easier," said Ricciardo.
"Let's say that window we talk of seems slightly wider for them, and I think that's why in quali we're not really always able to extract maybe the most out of it.
"In short, it's probably easier for us to make a mistake, or to get the set-up spot on, but then in the race once everything kind of, the pace comes off and you're not on the limit of the tyre really the whole race.
"I think our window expands naturally for the pace, and I think that's why we're able to maybe come back a little bit towards them."
Abiteboul added it was a "fact" that McLaren has made a "better car, a better chassis" than Renault.
He added: "I am not ashamed of fighting against McLaren. They are still a fantastic team and a great name in F1.
"I think we just need to accept things take time, whether we like it or not.
"F1 is tough and indeed the fact is that we are getting a better and better understanding of the car and we are capable of improving the set-up because there is no development of the car, it hasn't moved for a while."