Roger Penske hops his "credibility" will prevent accusations of a conflict of interest following his corporation's purchase of IndyCar and Indianapolis Motor Speedway owner Hulman and Company.
Penske, who has worked with Will Power for the past two seasons with the exception of the Indianapolis road course race and Indianapolis 500, announced on Monday he would be standing down from calling strategy to focus on heading up the series.
In stressing he would not allow his ownership of the track and series to influence races, he pointed out that drivers and team owners, including outgoing Hulman and Company chairman Tony George, have owned Indianapolis in the past.
"I think as you look at the construct as we go forward, the sanctioning body and [IndyCar] will be a separate company, and the other assets will be in the speedway [Indianapolis]," said Penske, the most successful team owner in IndyCar history.
"I think you have to ask our competitors at this point. Tony has been a car owner, Wilbur Shaw and Eddie Rickenbacker have been drivers, so there's been some history.
"But I don't want to leave this conversation without you knowing that I understand integrity, and there's got to be a bright line.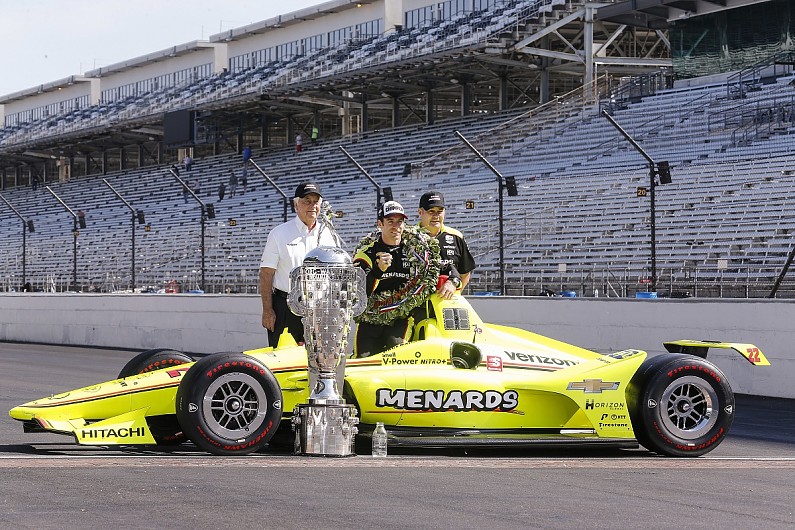 "I know what my job is, and hopefully I've got enough credibility with everyone that we can be sure that there is not a conflict – and I'll do my very best to be sure there isn't.
"If you think there is, I know that you folks will tell me pretty quick. So I've got a lot of guys watching me."
IndyCar president Jay Frye said Penske's stewardship "could not be more perfect" for the series' growth.
"Roger Penske has been an integral part of this sport for more than a half-century, and his passion, vision and business acumen will ensure its future growth," he said.
"We also would like to thank the Hulman-George family for their dedication to the sport and building the Indianapolis 500 into one of the most successful sporting events in the world over the past seven decades."
Penske's main rival team owners – Chip Ganassi and Michael Andretti – also welcomed their competitor's acquisition, with Ganassi calling it "great news for the industry" and Andretti saying the move was "positive news".
"The news will provide a shot in the arm to both the sport of auto racing and specifically to the IndyCar series," said Ganassi.
"Roger is a good friend and a class act, and all of his businesses are run well and with integrity."
Andretti added: "Roger has always strived to do great things for both IMS and IndyCar racing, and I'm sure he will continue to do so in this new ownership position."