Kevin Magnussen tried the Haas Formula 1 team's latest front wing in second United States Grand Prix practice, but the new part will not be seen again this weekend.
Magnussen stressed that the part was very much a test item as the team looks towards 2020, and that the idea was to get some correlation with what the windtunnel is suggesting.
The car will be returned to normal specification for the rest of the weekend, with the new wing potentially shelved for the rest of the season.
"In FP1 we got to try the car more than usual because we knew we'd have a lot of things to test in FP2," said Magnussen.
"So FP2 was more of an aero test session for us, and we didn't really get to set the car up as we wanted as race drivers to finetune and stuff.
"We got what we needed in terms of data, and tomorrow we'll go back to the usual car and try to get more out of that.
"The whole car was different for FP2 completely, just to test different things, validate some of the theories and some of the data, have a look at some of the correlations, stuff like that."
Magnussen conceded that the car did not feel better, but he had no issue with that.
"We knew it wasn't going to be, it's not surprising to us that it wasn't," he said.
"These things are complex, you need things to correlate with the windtunnel and simulations and stuff like that."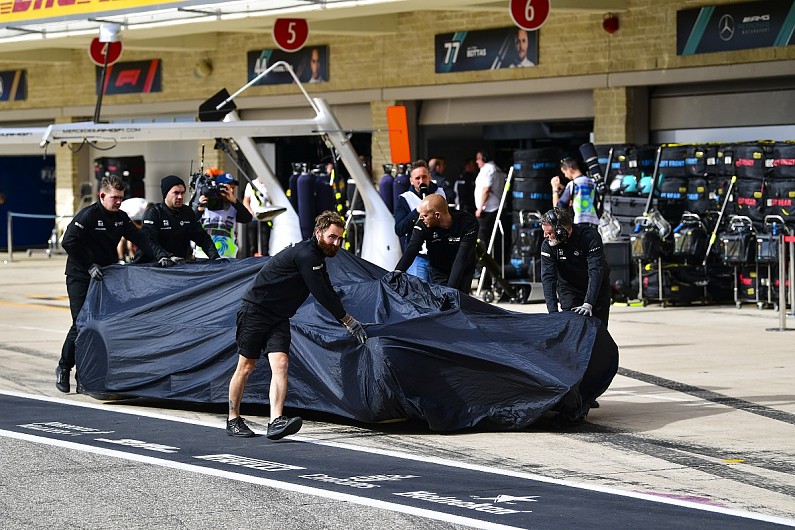 It was a difficult day for Magnussen's team-mate Romain Grosjean, who had a heavy crash at the fast downhill sweeps early in second practice – and was unable to provide any explanation as to what happened.
"We are trying to analyse it," said Grosjean.
"I went through the first lap and it was a good lap and the car was well-balanced and obviously pushed on that second lap.
"I got to Turn 5 I believe, and the rear end just went in front of the front end. There's no real explanation.
"The set-up was not the same from the morning. Is there something there? Most likely, because there weren't that many explanations.
"So a bit frustrating that we lost FP2. I wished the car had come back more on the left hand side and avoided hitting the barriers."