Carlos Sainz Jr believes he and the McLaren Formula 1 team are now more than just 'best of the rest' in the 2019 season.
Sainz is now sixth in the drivers' championship, helped by Pierre Gasly and Alex Albon – his closest pursuers – splitting their seasons between frontrunner Red Bull and midfield Toro Rosso.
Daniel Ricciardo, the next best driver in the standings who has spent a full season at a team outside the top three, is 34 points behind Sainz.
McLaren's improving form has allowed Sainz to get among the lead cars on the opening laps of recent grands prix, and in Japan last week he was able to keep Charles Leclerc's recovering Ferrari at bay for fifth and finish on Albon's tail.
"We are not only best of the rest but we are managing to profit if something happens to the guys in front," said Sainz.
"And it's not easy, it's not easy to finish best of the rest or qualify best of the rest as much as I've been doing in these last three races because, trust me, it is tight and we're just putting together a strong weekend."
Asked if he felt his recent achievements were the equivalent of race wins, Sainz replied: "Yeah, that's why when on Sundays people ask me 'another best of the rest?
"It sounds a bit disappointing to me because it's really tough to keep doing it every weekend.
"But we've been very strong and I'm very proud of it."
He said there was no clear reason why his form had become so strongly lately.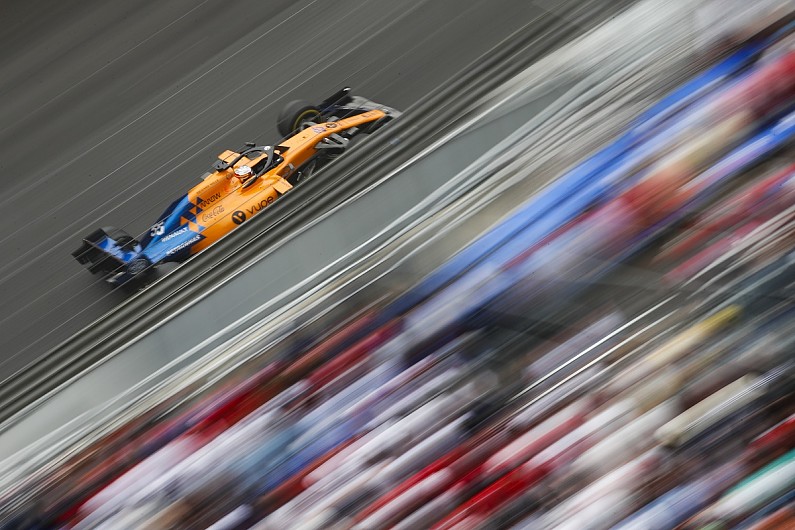 "I just got to know the car over the second half of the season," said Sainz, who has now taken seven top-six finishes across the 12 races since the Monaco Grand Prix in late May.
"In qualifying, I understand the car a bit better and set it up to my liking, and also both in qualifying and in the race we are a bit stronger on pace."
Asked if he was in the best shape of his career, Sainz replied: "I would say so, I'm not going to lie".
He admitted he had thought about that topic when he was told the lap times he was producing while staying ahead of Leclerc at Suzuka.
"At the end of the race I told the team 'thanks for a great car all weekend, very proud of being finally a bit more than best of the rest, we were clearly a step clear this weekend, and cheers to a decent driver!'" Sainz added.