Criticism of the Llandudno Wales Rally GB service park could be answered if the World Rally Championship follows the lead of Formula 1, according to M-Sport team boss Richard Millener.
Britain's round of the WRC was criticised by some teams due to the Llandudno town centre service park which was disjointed and unable to bring the leading teams together.
The four manufacturers were in three car parks away from the seafront, while the sport's second tier, lower runners and the national event took the prime location looking out to sea at the new venue – moved from the long-term service park in Deeside, near Chester.
"Llandudno really brought home the problem we have right now," Millener told Autosport.
"I don't think anybody could argue with the philosophy of taking the rally to the people.
"We have to be in towns and cities, we all know that.
"With the best will in the world, the hardcore [fans] will come and see us no matter where we are, be it Deeside or Llandudno.
"What we need are the families and the next generation.
"And one of the biggest obstacles we have in getting there is the size of the areas needed.
"My suggestion is to have the four teams work together to find out exactly what we need in terms of size.
"When you look what Hyundai need, you can understand the problem facing organisers now.
"They need 100 square metres, it has to be flat and Tarmac to take the weight of something like that.
"We go to the organisers and they're saying, 'Yeah, no problem,' and then they go and find Deeside or they go and find a runway in Sweden.
"We get the right dimensions, but they've forgotten about the lack of people.
"We see F1 teams limited for space in the paddock a lot of the time and they get around this by creating this kind of village.
"Llandudno has given this point real relevance, we need to get into towns and this kind of approach would make that possible and give rally organisers the chance to do something really special."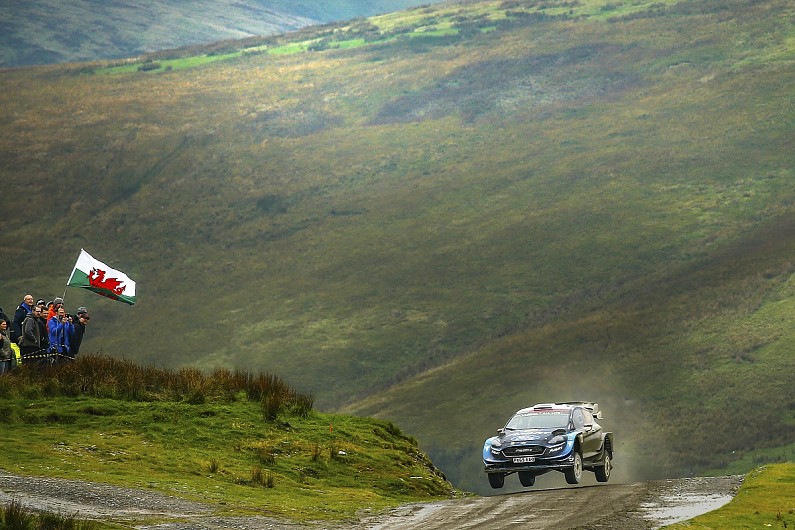 Millener added that making servicing units centralised could also help to solve the issue for Rally GB and help the teams to save costs and even improve health and safety.
"All the teams need the same things at service, we need electricity, air, hospitality, catering and offices, so why don't we unify things?
"Why don't we bring in the same service [ark infrastructure for all the teams? This is what we're talking about now.
"There's real cost-saving in terms of getting one supplier to bring the whole infrastructure, set it up and service it.
"If we keep these structures to one level then they don't need absolutely level ground and we'd contain some of the health and safety issues."