Haas boss Gunther Steiner says the FIA and Liberty must protect the essential DNA of Formula 1 when the 2021 technical regulations are refined in Wednesday's crunch meeting in Paris.
Haas, along with engine partner Ferrari and its leading F1 counterparts Mercedes and Red Bull, wants to stay closer to the current regulations and continue with more aerodynamic freedom than is currently proposed.
On the other side of the debate is Haas's midfield rivals and they are backing the changes that are planned, which include more standard parts and tight restrictions on aero.
The regulations have extensively tweaked in recent weeks and the latest iteration was given to teams last weekend.
"Yeah, there is a split," Steiner told Autosport. "But in the end, I think the FIA is considering what each group has to say, and they will come up with a regulation for Wednesday.
"The FIA did some changes – out of suggestions of all 10 teams, not only six. Everybody had a say in it, and they made some adjustments to the regulations, and then on Wednesday we're going to discuss what is going to happen."
Steiner does not believe that backing the views of the leading teams is an unusual stance for a midfield runner that wants to close the gap to the front.
He agrees with Ferrari, Mercedes and Red Bull that there should be more freedom.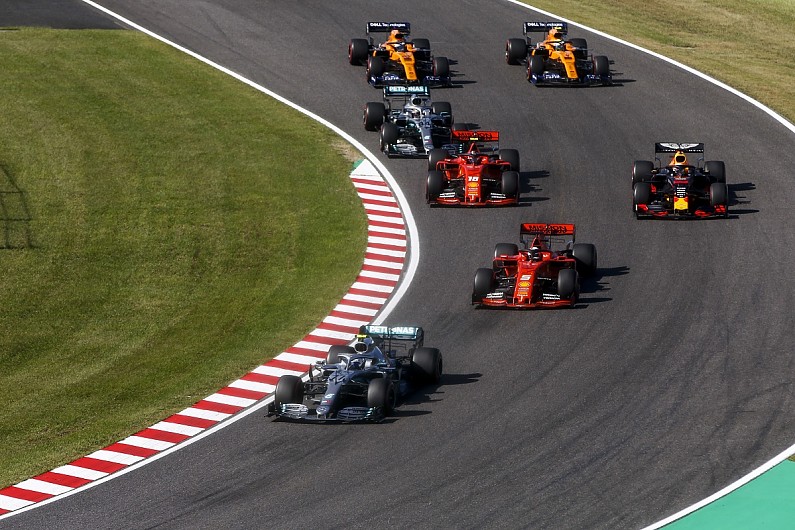 "I don't think that technical regulation will make a difference in the competitiveness of the cars," said Steiner.
"The budget cap is the dominating factor. What I always said, I say it again – I do not support GP1 racing.
"A too restrictive regulation, I am not a supporter of that one. I voiced it in the [last] meeting.
"I don't want to go [and say] who voted for what, and that was our opinion.
"The last thing we should lose is the DNA of F1, which is a certain amount of freedom, and if the cars all look the same, the big teams will still have the biggest advantage.
"But then we lose interest because we all then have the same car. So I try to be in the middle of this, you know, saying I use my common sense, which lately is not very good anyway!
"The DNA needs to stay, and having all the same looking cars will not make a difference in the competitiveness.
"The big teams will still spend more money on things you cannot even see now because they don't differentiate the cars anymore."
Steiner acknowledged that the proposed 2021 regulations are based on solid research.
He said: "They are trying to a diligent job as well, and they come back with ideas, constructive ones, [so] that we get it our way [in] that the cars look different, but they don't influence too much of what they are working towards [in trying] to make the cars better in overtaking."