Renault's Daniel Ricciardo and Nico Hulkenberg have explained why they ended up 17th and 18th at Suzuka in an FP2 session that could decide Formula 1's Japanese Grand Prix grid.
While the team has been on a strong run of getting its cars into Q3 since the summer break, it is still 33 points behind its customer McLaren in the constructors' standings.
In Friday's second practice, the team – which was experimenting with a new front wing – opted to go for qualifying-spec soft tyre runs late in the 90-minute session.
By then, the track was busy with Renault's rivals who were on long runs after already executing performance runs.
If the delayed qualifying session does not take place on Sunday morning before the race, the grid will be set by the FP2 times and Ricciardo and Hulkenberg will start way down the order.
"Our run was basically out of sequence," said Hulkenberg. "And we wanted to run low fuel and put lap times in at the end when we thought the track would be rubbered in and its best.
"But obviously all the others were on high fuel [runs], and we couldn't get the laps in because we kept hitting cars in traffic.
"If we don't get qualifying, we're very compromised.
"It's been a challenging day also with the car, in terms of balance and harmony.
"So, we're not as bad as 17th or 18th, that's due to circumstances, but even the top 10 seems challenging right now."
Hulkenberg added that "the balance wasn't quite together" for him during the session, while Daniel Ricciardo felt challenging for the top 10 was possible later in the day.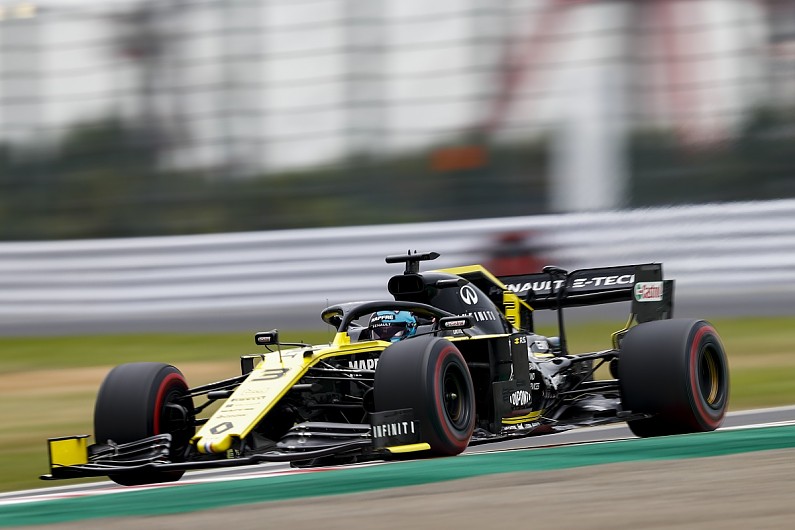 "Obviously we expected to be further up and I think we had the car to be further up," said Ricciardo.
"In the afternoon I think we had pretty good speed out of the box, it was a lot better. But then we got caught out trying to do the laps too late.
"On paper, we're not there [on pace], but I think the times – probably not on Carlos's [Sainz Jr] pace because he was pretty quick, but around the top 10."
Unlike Ricciardo, Hulkenberg appeared to be stronger in the morning but faded in the afternoon session.
"Other people seemed to have quite a bit of pace [in the afternoon], and for me, the balance wasn't quite together," Hulkenberg said.
"In the morning, I felt pretty good, but somehow that faded away in the afternoon. "It was a bit of both front and rear axle, not talking to each other in a good way! Not as connected as I would like them to be.
"We now have a lot of data and maybe we can find some stuff and re-optimise around that and have a good chance.
"We'll have a good look and analyse everything that happened today."