George Russell says he would 'bet his house' on the Williams Formula 1 team not repeating its 2019 mistakes next season.
Williams missed much of winter testing at Barcelona due to late build complications with the FW42, and the car has been the least competitive in the field ever since – having scored just one point all season.
Russell – who admits that he does not actually own a house yet – is adamant Williams has learned from the mistakes that got it into that position, and will be able to bounce back in 2020.
"I'm 100% sure we won't have the same mistakes next year as we've had this year," said Russell.
"I can bet my house that we will have a car from day one of winter testing next year, and I'm sure and I'm very confident that we will be more competitive next year.
"We're on a very good trajectory at the moment. Obviously it's always easier to improve when you're starting off at a lower level, but the signs are good that we're on a good way."
Russell said the team's poor 2019 form has allowed it the luxury of experimenting, because in effect it had nothing to lose.
"This year's given us a really good opportunity to explore a bit more with set-up, some more extreme set-up items, how we prepare the tyres," he said.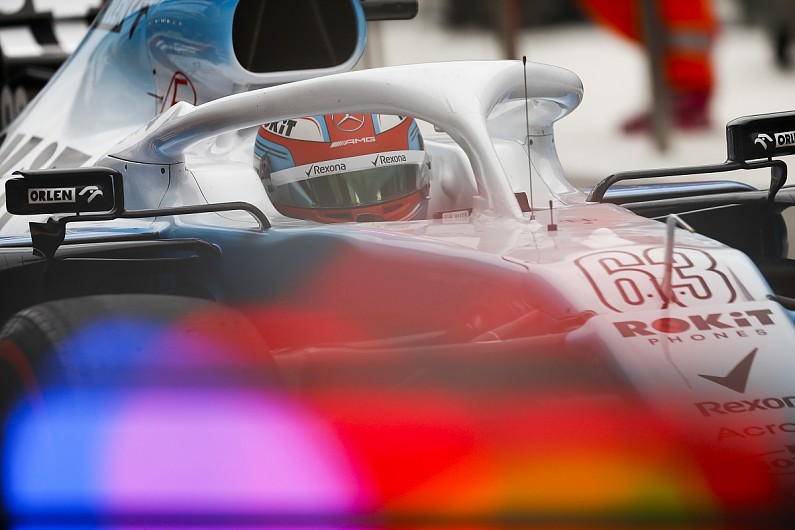 "If you are fighting in the midfield you'd probably be more reluctant to try something drastic because each weekend could be a possibility for them.
"For us, we know regardless where we'll be, and that gives us an opportunity to gain the learning on certain things like that, or create the best car mechanically."
The situation has also allowed Williams to reorganise its technical department.
"Having this big reset has been beneficial for things back at the factory to get things right that perhaps weren't correct," Russell added.
"The team definitely had a very fast car back in 2014, '15, '16, but there were definitely some issues that were probably under the radar because the car was so quick, and the engine was very strong.
"So it all comes at once and you start looking out for details now when you have a situation like this."