Champions Scott Dixon and Will Power say the Red Bull-designed aeroscreen IndyCar will implement in 2020 would be ready to race this weekend, following the device's first on-track test.
Chip Ganassi Racing driver Dixon and Penske's Power each tested their regular cars, fitted with the new device, at Indianapolis on Wednesday.
While both drivers have called for small changes or development in areas like the tear-offs used on the screen, both said the device could be used immediately, although the IndyCar season has finished.
"You could race this weekend no problem," said Power.
"You could do that. That wouldn't be an issue.
"That shows what good of a job they've done just bolting it straight on.
"So that's what you get when you work with the best people in the game like Red Bull [Advanced] Technologies and obviously IndyCar, as well, and all the partners involved.
"You get a product like this, which is pretty seamless, you know, straight in."
Dixon added: "Yeah, [I] totally agree.
"I think as we've been working on it, there's some configurations that you could adjust, and those might be personal things, as well, but I think it's spot on.
"It's good to go."
During the test the drivers, their teams and the series worked on how air is deflected over the aeroscreen and the load that creates on a driver's head.
Power added that he took little time to adapt to the device – which is also supported by a halo-like structure – and thinks other championships will follow IndyCar's lead.
"You've got the halo and you've got a screen, so I think that you'll see other open-wheel categories follow suit because, you think about it, when you've driven it for a day, you're going to feel naked without it.
"If you took it off, you'd feel pretty naked because there's not much protection there. So [I am] very happy that we're moving ahead with it."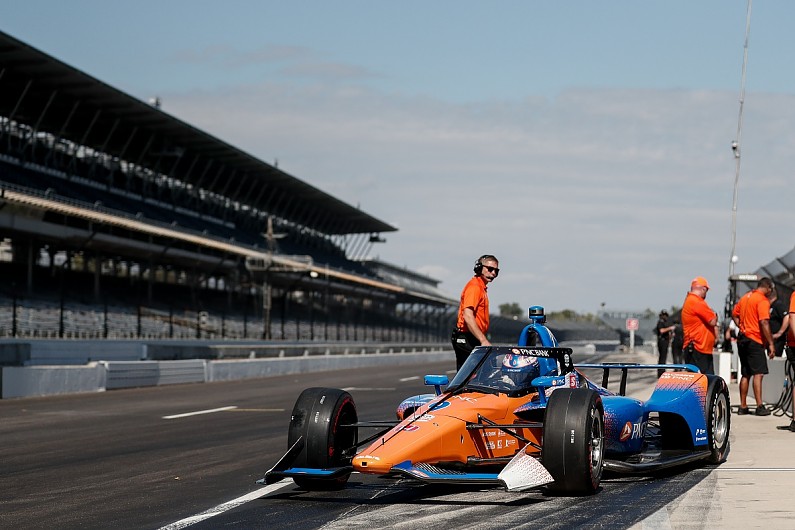 Dixon said he experienced fewer problems with the aeroscreen than when Ford first introduced the GT challenger, which featured a curved windscreen, that he drove both at the Le Mans 24 Hours and in the IMSA SportsCar Championship.
Asked how the aeroscreen could be improved, he said: "Mostly I think it's going to be optional stuff, too, the way you do the tear-offs and some of the reflection pieces.
"I remember when we first got the Ford GT there was a lot of reflection problems with the dash, but actually when we started with this, it's been a whole lot better.
"There will be small things that I think people will change in-house."