The Wales Rally GB organiser says there is "nothing forecast that would concern us in the special stages" for this weekend's World Rally Championship event, despite uncertainty over Hurricane Lorenzo.
The hurricane is approaching the UK from the south-east, and a weekend of heavy rain and flood warnings remain in place on Tuesday, causing uncertainty over conditions for this weekend's event.
Rally GB clerk of the course Iain Campbell told Autosport: "The high winds that were forecast have not materialised.
"The highest now forecast is 19kph (12mph).
"Today, Tuesday, is the highest tide for the week, which comes around 1300hrs and then at the weekend the water levels are around two metres lower."
Rally GB organisers are well used to dealing with high wind and heavy rain, with the Deeside service park battered during the 2015 event (pictured above).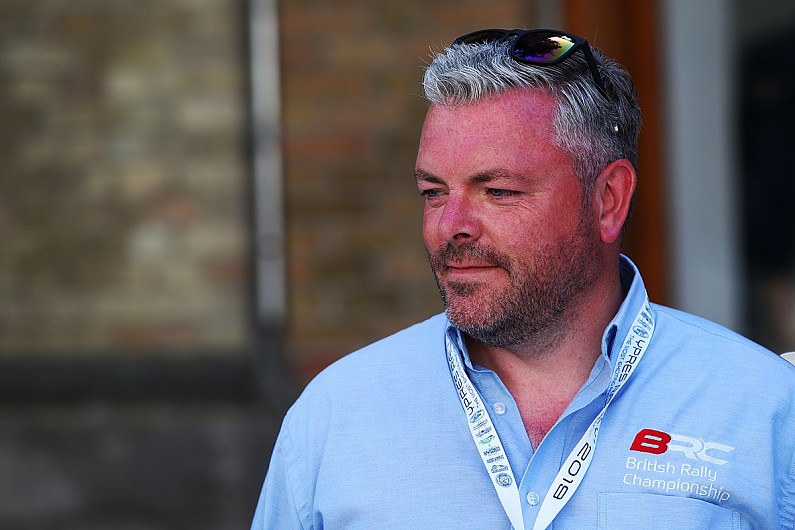 Moving the service park to Llandudno will leave some of the teams more exposed on the coastline this week, while the event starts inland at Liverpool on Thursday, heading to Oulton Park for competitive action in the evening.
Apart from Saturday evening's Colwyn Bay test, the stages are all run inland.
"There is nothing forecast that would concern us in the special stages," added Campbell.
"It does look like it will be a wet weekend, which is not pleasant for our teams who have been out there all week and for the spectators, but there doesn't seem to be any wind coming with it."
Citroen driver Esapekka Lappi said the changeable weather is part of the challenge this week.
He said: "This rally is an iconic test. You've got it all: dark, fog, rain and wind – it's always a serious challenge.
"You need to guts too, because the stages are pretty fast and flowing."
Win a ride in Colin McRae's Subaru driven by Sir Chris Hoy! Click here