Nico Hulkenberg says a Formula 1 future in 2020 is still possible but remains out of his hands, after missing out on Renault and Haas seats for 2020.
One of Hulkenberg's few remaining options – after his current employer Renault elected to replace him with Esteban Ocon – was a seat at Haas, but such a move was ruled out when the team opted to retain Romain Grosjean alongside Kevin Magnussen.
Hulkenberg played down the significance of Haas retaining both its drivers and claimed he knew well in advance that the door has closed.

Hulkenberg: Underachiever or wasted talent
Alfa Romeo – where Antonio Giovinazzi has yet to be confirmed for 2020 – and Williams after Robert Kubica announced his exit at the end of this year are Hulkenberg's most likely remaining landing spots.
"I think you see and understand for yourself what's available, which seats and which [are] not," said Hulkenberg.
"I think that's pretty obvious.
"Right now it's to a big extent out of my control, out of my hands."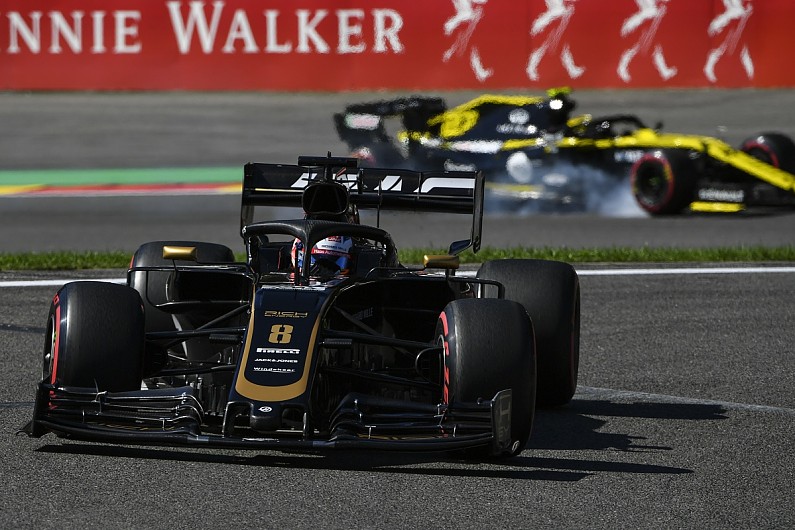 Hulkenberg said that the talks with Haas were "serious" and that it was "definitely an option" but that "we couldn't agree a deal" and would not elaborate further.
The current Renault driver has links to Alfa Romeo after driving for team boss Frederic Vasseur when the latter ran the ART operation Hulkenberg drove for in Formula 3 and GP2, and it was Vasseur who brought Hulkenberg to Renault.
The complication with an Alfa Romeo deal is that the seat currently occupied by Giovinazzi 'belongs' to Ferrari and a move would, supposedly, require the Scuderia's approval.
However, that could make Hulkenberg a potential Ferrari reserve driver option.
Asked by Autosport if that situation appealed he said: "I think I'll just let you do your job and you speculate, and I'll just keep the pedal and my foot down, and we'll see what happens."
Hulkenberg said he would have to acknowledge the ongoing struggles at Williams should he be offered the chance to return to the team that gave him his F1 debut in 2010.
"That goes back to when everything with Renault was announced, as much as I want to continue in F1, for me it needs to make sense," he said.
"It needs to be sensible, it needs to be the right deal. I'm not desperate to stay in F1 and just take anything.
"I'm not disregarding or disrespecting Williams now, I mean in general, globally, even with Haas, that is the most important thing for me."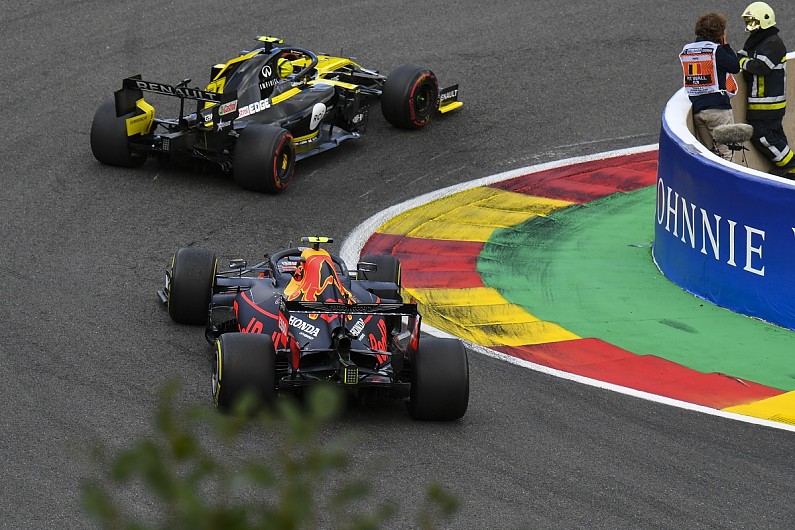 Red Bull boss Christian Horner said that his F1 squad could potentially look outside its pool of drivers for its 2020 line-up during the Belgian Grand Prix weekend.
When a Red Bull seat alongside Verstappen was put to Hulkenberg, he said: "[I] couldn't say no to that car.
"So I guess you'd have to take it! They go together. It would be obviously a big challenge. As we know, Max is a killer and he's one of the fastest."
Hulkenberg added that he has yet to look at options outside of F1.
"Honestly now, it's not just what I'm saying, I haven't looked into these options.
"I think there has been [some] interest from people inside of series, but I haven't really pursued that.
"My head is very much here still. And that would be only something I would consider really a little bit down the line if I knew things weren't going ahead here. "But for now, no."