Red Bull Formula 1 boss Christian Horner says the team is always the biggest loser whenever two of its drivers clash.
Ferrari drivers Sebastian Vettel and Charles Leclerc collided during last weekend's Brazilian Grand Prix, and team principal Mattia Binotto was due to meet with the pair this week to discuss how to move on from the incident.
Horner's first experience of a similar situation came in 2010 when Vettel and Mark Webber collided while squabbling for the lead of the Turkish Grand Prix.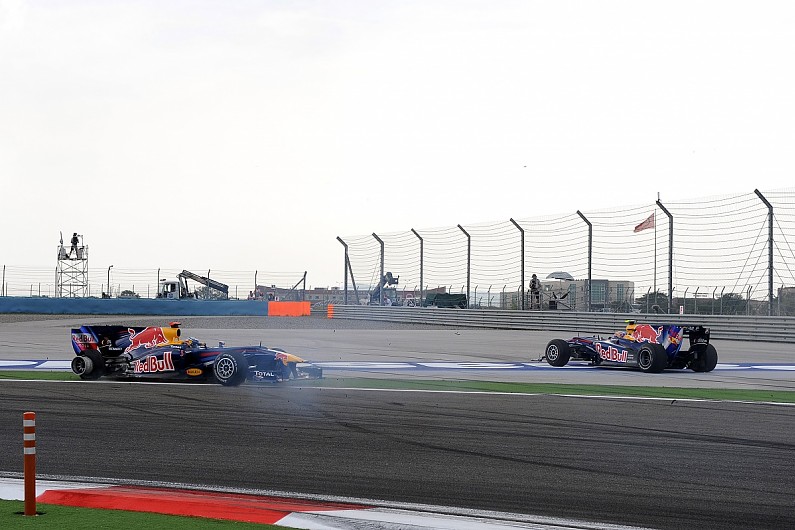 He said such internal squabbles have far-reaching consequences and are never easy to sort out.
"It depends on the scenario and each team has a different approach, and different people have different approaches, so it's difficult for me to judge Ferrari's situation," said Horner, when asked for his thoughts on the Vettel/Leclerc situation.
"But the loser is always the team in that situation. Obviously it is a tricky one."
Horner said one of the main challenges in resolving such a situation is that the best option for the team is not necessarily what is best for its drivers.
"I'm glad it's not my drivers," he said. "It's always a difficult situation.
"Race drivers are fiercely competitive animals, and there is often a conflict between what is right for the team and what is right for the individual."
McLaren boss Andreas Seidl said the context of the clash, which occurred while the two were on the fringes of the podium battle in the closing stages of the Interlagos race, needed to be considered.
"It is obviously a challenge to handle two drivers who are at the same level," said Seidl.
"And when it's about fighting for podiums and wins, it's getting even harder.
"At the same time, I'm looking forward to having these luxury problems at some point in the future. Of having two drivers that fight for podiums or wins, and then having the challenge to deal with this as a team."