Four-time Formula 1 world champion Alain Prost says his Renault team needs a "morale" boost at the end of a "very tough season".
Prost is a non-executive director at the Renault factory squad.
In recent weeks the team's focus has shifted from challenging McLaren for fourth place in the constructors' championship to securing fifth, in the face of a strong challenge from Racing Point and Toro Rosso.
The team's hopes took a big hit after last month's Japanese Grand Prix, when it lost sixth and 10th places because its brake balance system was deemed illegal as a driver aid.
In America Daniel Ricciardo earned 'best of the rest' honours with sixth and Nico Hulkenberg took ninth, following another double score for the pair in Mexico the previous weekend.
Renault now has 83 points to the 65 of Racing Point and 64 of Toro Rosso with two rounds remaining.
"It's not over but we are more confident for sure," Prost told Autosport.
"What happened when we lost the points in Japan, it makes quite a big difference, because it's not only losing points, it gave more points to the others. So we really deserved to be where we are.
"At least at the end of the season we need to show something, because it's good for the morale of the people. We have had a very tough season.
"We have been good most of the time for the second part of the season in races, but sometimes you have accidents at the first corner or whatever.
"With a little bit of luck we can fight more with McLaren."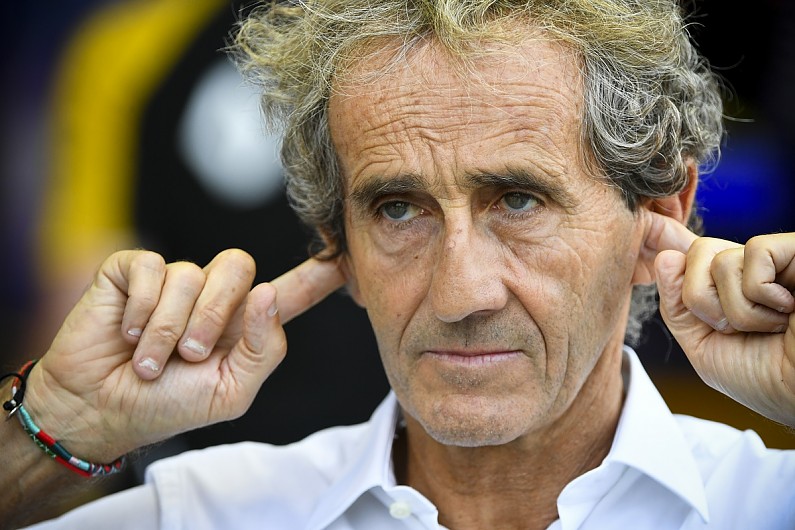 Prost admitted that it was taking longer than expected to rebuild the team, which Renault bought at the end of 2015.
It had suffered from underinvestment in the latter part of its previous era under Genii Capital ownership and racing as Lotus.
"We know where we are, but it's very different to explain outside," Prost said.
"Because you're trying to build something, sometimes you lose a bit.
"We are still not in a very stable situation, because as you see, we are changing the organisation.
"But we keep going. I'm not at all pessimistic for the future, but it takes a little bit more time to be there."