Alexander Rossi believes he "minimised" his mistakes in the IndyCar title fight in 2019 but "probably the right guy won" in Penske's Josef Newgarden.
Andretti Autosports Rossi trailed points' leader Newgarden by 41-points entering last weekend's Laguna Seca double-points finale.
But Rossi could only finish sixth in Sunday's race – two spots ahead of Newgarden – following a "diabolical" first stint on the softer Firestone tyre.
Rossi ultimately finished two places behind Simon Pagenaud in the championship, who jumped him for second in the standings.
"Yeah, I mean, I think we minimised a lot of our mistakes last year," said Rossi.
"Ultimately I think in one way or another, we gave Scott [Dixon] a championship [in 2018].
"I think we didn't do that this year.
"I think just Penske and the #2 car [Newgarden] specifically were stronger than us, and that's going to happen.
"You can't take away from the fact that Josef led all but one race this season.
"And from a sporting perspective, probably the right guy won.
"He came into this thing with a pretty big lead, and if it had gone away on double points, I would have loved it, but ultimately it probably wouldn't have been the outcome that should have happened.
"Josef did a great job, Simon did a good job there at the end, and we just were a couple points short."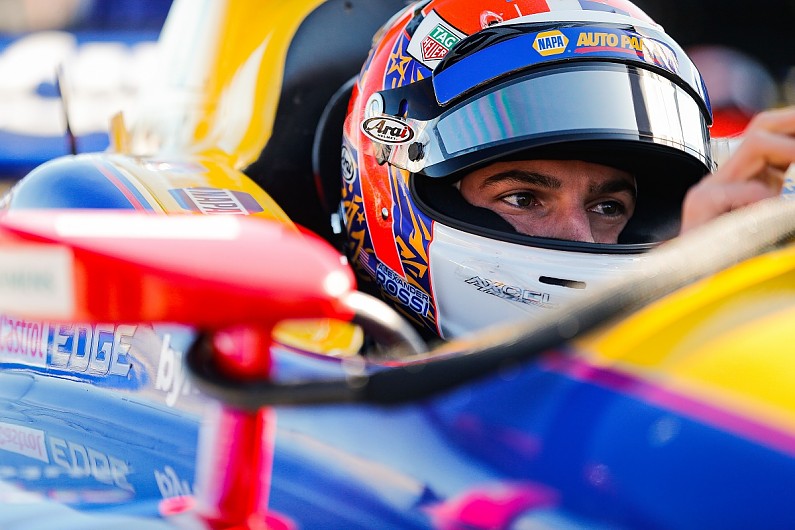 Rossi pulled back time on his rivals in the second stint on the harder tyre, but ultimately it was his lack of pace early on the soft tyre that helped his title chances unravel.
But he also pointed to the fact that for the last two seasons his team have been forced to "roll the dice" to claw back ground, being too far adrift entering the championship finale.
"For whatever reason, we didn't have the tyre life that we needed," said Rossi of the Laguna Seca race.
"I think we were one of the better cars on blacks [harder tyre] and were able to pull back a pretty big deficit, even on the final stop there after that restart.
"But our bed was kind of made after the first stint.
"It was pretty diabolical.
"Like I said, we wanted to take a gamble to try.
"It's unfortunate that two years in a row we're in a position to where we have to kind of roll the dice.
"I'd rather be in either leading or within more of a realistic shot so that you can do more of a normal race-type thing.
"But regardless, I doubt that even if we started on new reds we had the pace to win.
"We probably had a third-place car, which again, wouldn't have been enough [to win the title] anyway."